4th Annual 2018 Pipe Liner's Big Bass Classic (Inactive)
Dripping Springs Lake and Lake Okmulgee
It's that time of year again! Summer is just around the corner and its time to go fishing in Oklahoma. The Tulsa Pipe Liner's Club is gearing up for the 4th annual "Big Bass Classic" fishing tournament and luncheon. The tournament is again being held at Dripping Springs Lake and Lake Okmulgee on Friday, June 15th. There will be three (3) flight times for those fishing from boats. Start time is 6:30am and the tournament concludes at 11:30am; then the luncheon begins. It will be first come, first served regarding the flight you will be assigned to so if you want to be in that first group, register early. This year we are expecting to have a great turn out and lots of great food and fun. Don't wait, reserve your spot now!
New for 2018, the Big Bass Classic Ranger Promotion! This year we have added a new twist, you could win a brand new $75,000.00 Ranger Z520C bass boat! Details to follow, but that is a pretty good reason to join us for a day of fishing and fun! The Ranger boat winner will need a little bit of skill and a little bit of luck, who knows it could be you!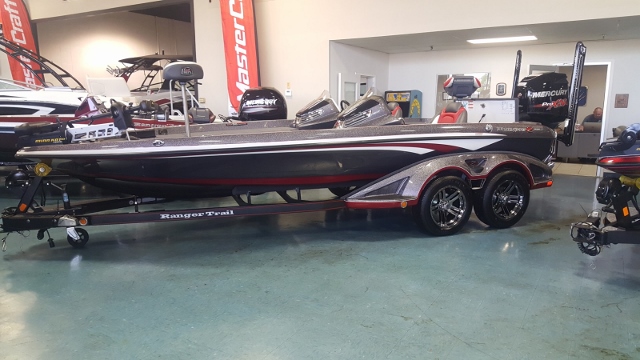 The lake has limitations on the number of boats allowed to participate so be sure not to wait too long to register if you are fishing from a boat. We would like to see more people join us this year to fish so remember; even if you do not have a boat you can still compete in the tournament! There is no limit for those of you that wish to fish from shore and don't forget, kids under 17 fish for free with a paid adult entry. So, load up the family and come join us for a day of fun in the sun!
Friday June 15th (registration deadline is Friday June 8) Location of Event: Dripping Springs Lake 16830 Dripping Springs Road Okmulgee, OK 74447
Event Sponsors
*Breakfast: Tulsa Inspection Resources
*Lunch: Lee Supply
*Beverages: Circle B Measurement & Fabrication
Thank you for your continued support!
Click here to download manual entry forms
Site Sponsor
The club website proudly sponsored
by Team Industrial Services
The Pipe Liners Club of Tulsa is dedicated to the advancement of pipeline engineering, maintenance, and operating practices for the benefit of members and the industry.
Here you can view upcoming events, create or update profile information, reserve your place for an event or dinner, and make payments.
Upcoming Events